In this busy upgrading world, the need for CCTV cameras for security purposes has grown a lot. The CCTV stands for Closed Circuit Television which records a set of video footage. These recorded data could be transmitted to monitors or recording devices. Since people can get 24/7 monitoring features through CCTV cameras, most people prefer this camera system. Nowadays, it has become popular in business firms, factories, industries, and even homes. Also, the installation doesn't require much cost, and they are affordable. This article discusses the importance, advantages, and needs in detail.
What is the Purpose of CCTV Cameras ?
CCTV cameras could provide an extra layer of protection and security for business firms, local businesses, and citizens. The primary purpose of CCTV cameras is to monitor public activity, act as proof of criminal activities, and could help to solve theft mysteries happening in the place. With the installation of CCTV cameras, any kind of suspicious activities could be resolved with a set of visual records. Cameras with better zooming features could be used to alert the security guards and inhabitants about trespassers. These cameras could give incredible performance when equipped with infrared sensors and motion sensors to detect suspicions even better.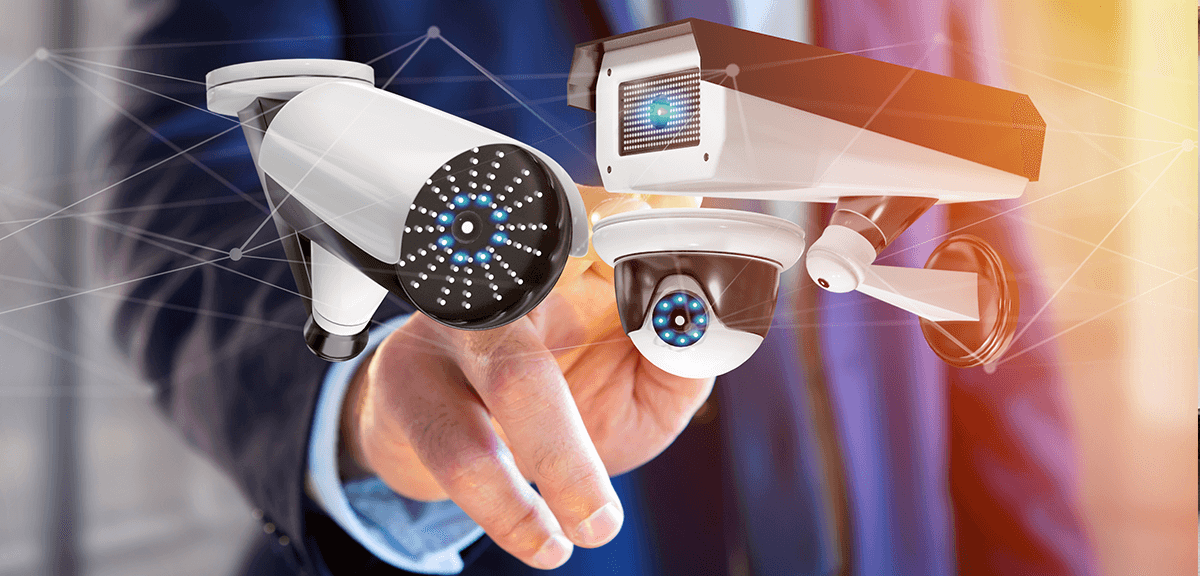 Benefits of CCTV Cameras Installations
The probability of crime rates occurring around the area under CCTV surveillance had been reduced significantly.

If your company gets surveillance with CCTV cameras, you could get confidence that any kind of trespassing doesn't occur, or if it does, it could be identified.

The system helps to reduce robberies, burglaries, and other crimes under the CCTV areas.

The system constantly reminds everyone that they have been monitored all the time. So, it enables us to reduce or neglect the occurrence of mischances.

It allows monitoring of the required locations at any time and anywhere, as it allows for remote monitoring.

The day/night security cameras could provide better image resolutions both day and night times.
CCTV cameras: A Home/ Workplace essential?
Yes, CCTV cameras are essential for today's growing world.
Workplace: Every employer in a workplace should be responsible for creating a safe and secure environment for their workers and customers. With the CCTV cameras, the count of thefts, minor threats, burglaries, and vandalism faced a decrease. It creates a comfortable surrounding for employers to monitor their employees from wherever they are. They need not be there at the offices all the time to look after the properties and employers.

Home: CCTV cameras installed in homes could keep away thieves from the houses and create a safe and peaceful surrounding for the occupants. The inhabitants could access live footage of their homes at any time through the cameras. When they go on a vacation or work in locations far from their homes, they need not worry about the condition of the house. They can get real-time access to footage on their smartphones and through websites.
Why do you need to prefer Tesla SafeTech for CCTV Cameras?
Tesla SafeTech aims to provide quality products to its clients and customers because it's not about business but safety.

While installing the CCTV cameras, the activity should be done in an ethical manner. There should be no leakage of data, and the privacy of customers should be kept safe and secure.

Our team of professionals understands well about manners and respects our clients.

Our products have given 100% satisfaction to the customers in CCTV camera installation products.

The products sold here are quality control checked and then set for retail.

The team of Tesla SafeTech is a young and vibrant group of professionals who strives to give their best in outcomes.

Tesla SafeTech provides the highest quality eco-friendly products.
CCTV cameras provide a handful of benefits both in offices and houses. For good results, the CCTV cameras could be set up in places with proper lighting. This will improve the efficiency and results of the camera. When combined with other safety methodologies, it could be an effective and affordable way of securing your workplace and home. Tesla SafeTech offers a wide range of safety products, such as fire extinguishers and fire suppression systems, along with CCTV Camera installation service. The team has been aware of the problems with security in workplaces and houses. So, for both commercial and personal uses, the vibrant group of young workers could provide better quality products to their customers.